Background Track: "Lord of the Harvest" by Fred Hammond, from his album Speak Those Things: POL Chapter 3
He is to release a new live album, which when recorded in concert featured Israel Houghton (of Israel & New Breed), Joann Rosario, and Ruben Studdard, among others.
Fred Hammond is
probably the most popular member of Commissioned
. He is known most for his signature voice and bass guitar-playing, for playing with different Winans groups, for his group, Radical For Christ, his production company,
Face to Face Productions
, and also for his new label, F. Hammond Music. In Commissioned, he is known for songs like "
Running Back To You
", "
King of Glory
", "
Let Me Tell It
", "
A Praise For You
", "
Lord Jesus Help Me (Help Somebody Else)
", "
Work On Me
", "I Can't Live Without You", "
Here I Am (More Than A Conqueror)
", "
I Really Love The Lord
" [and
Interlude
](on the bass guitar), "Secret Place" (vocalist and bass guitar), and other songs, and is also known for his production and songwriting skills (take his songs with Radical For Christ as an example). He released his first solo album in 1991, and left the group after the Commissioned album
Matters of the Heart
to join with the group
Radical For Christ
in late 1994-1995, and produced the albums
Praise In The House
(which is creditted to Radical For Christ, but includes Fred Hammond and Keith Staten) and their more mainstream album
The Inner Court
. an explosive combination producing many #1 hits and chart-toppers. His hit songs include "Let The Praise Begin", "If My People", "I Came To Jesus (As I Was)", "Mender of Broken Hearts", "We're Blessed", and a remake of the Sam Cooke classic "Jesus Be A Fence". His latest album,
Somethin' 'Bout Love,
was released on June 8, 2004. It includes guests such as Marvin Winans, Sr., Marvin Winans, Jr., Brian McKnight, and Warren Campbell. (Sidenote:
I cannot stand Fred Hammond's new hairdo! The dreadlocks MUST GO!!!)
Fred Hammond has recently appeared in the movie The Gospel, and his music is in the soundtrack.
He received accolades at the 2006 Stellar Awards.



Sample tracks by Fred Hammond (& Radical For Christ)
Unconditional, When The Spirit of the Lord, Glory to Glory to Glory, Mender of Broken Hearts, My Heart Depends on You, I'm Not Afraid, I Really Love The Lord, No Weapon, Let The Praise Begin, We're Blessed, Jesus Be A Fence, Please Don't Pass Me By, You Are The Living Word, No Way, No Way (You Won't Lose), That Ain't Nothin', Celebrate (He Lives), Lord We Need Your Love (feat. Marvin Winans, Sr., and Brian McKnight), Love's In Need (feat. Musiq and Hezekiah Walker's Love Fellowship Choir).
I Am Persuaded (1991 Benson Records)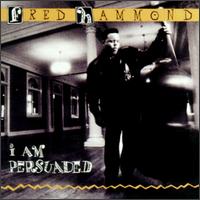 Deliverance (1993 Benson)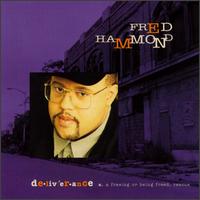 Could possibly be called Radical For Christ's First Album (features Keith Staten, Fred Hammond)
(1995 Benson Music)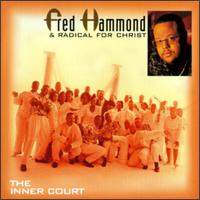 The Spirit of David (1996 Benson Music)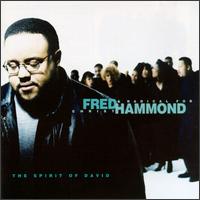 Pages of Life: Chapters 1 & 2 (1998 Verity)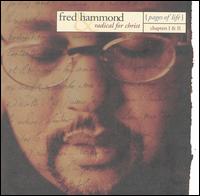 Purpose By Design (2000 Verity Records)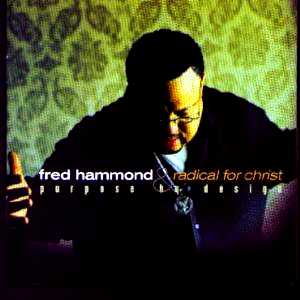 In Case You Missed It...And Then Some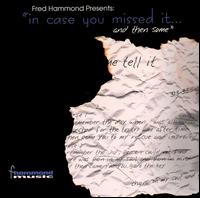 (2001 Verity Records)
Fred Hammond's 2001 release, "In Case You Missed It And Then Some", featuring some classic Commissioned hits sung by other new artists, as well as other composed songs. The Commissioned hits appearing are "Who Do Men Say I Am", from their 1986 album Go Tell Somebody, "When Jesus Sings", from their 1987 album, On The Winning Side, "Save Me Now", from their 1988 album, Will You Be Ready?, "Heart of Mine" and "A Life That Shows" from their 1989 album, Ordinary Just Wont Do, "Let Me Tell It", from their 1990 album, State of Mind, and "Love You With The Rest Of My Life" from their 1991 album Number 7. It also features "My Heart Depends on You" from Fred Hammond's album Deliverance.
Speak Those Things: POL Chap 3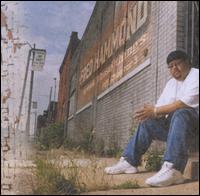 (2002 Verity Records)
Somethin' 'Bout Love (2004 Verity Records)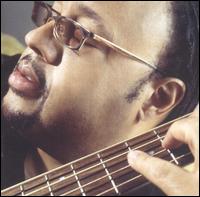 ©2003-2010, by J. Lawrence. All Rights Reserved

PLEASE DO NOT PLAGARIZE MY TEXT AND ALBUM NOTES!!!

Contact information: This site made by J. Lawrence

email: thewinans_commissioned@yahoo.com

When emailing, please use a subject line that relates to Commissioned.

THIS IS NOT COMMISSIONED'S OFFICIAL WEBSITE (NOR IS THIS THE OFFICIAL WEBSITE OF ANY OF COMMISSIONED RESPECTIVE MEMBERS), NOR IS THE BUILDER OF THIS WEBSITE IN ANY WAY CONNECTED TO COMMISSIONED. Thank you for reading this message and visiting this website.

Note: PLEASE DISREGARD ALL ADS.

The author of this site has no control over what ads come onto his site, and is very sorry for this inconvenience. (My site is much more enjoyable with some form of pop-up or ad-blocker)