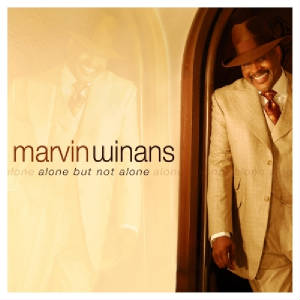 Background Track: "My Story" by Marvin Winans, and features Carvin Winans; written by Marvin Winans and Carvin Winans (according to the song's lyrics) from his new solo album "Alone But Not Alone; copyright/produced in 2007 by Marvin L. Winans and Tommy Sims for PureSprings Gospel (distributed by EMI Gospel). All Rights Reserved.
NEWS:

· Marvin Winans' New Album, Alone But Not Alone, was Released September 25, 2007.

· Marvin Sapp, Montrell Darrett have released new albums.
Welcome to The Winans and Commissioned Online! This is the parent site for two websites, The Winans Online and Commissioned Online.
The Very Best of The Winans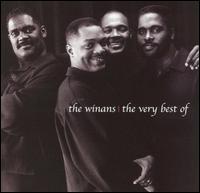 The Winans (L to R): Ronald, Michael, Marvin, Carvin
The Winans Online
This website includes music, information, and pictures that regard to The Winans, (Marvin Winans, Carvin Winans, Ronald "Ron" Winans, and Michael "Mike" Winans) and information about different Winans family members (such as Daniel Winans, BeBe Winans, CeCe Winans, Angie Winans, Debbie Winans, Winans Phase 2, Mom & Pop Winans, and more) and several more people linked to The Winans, as well as each of their ten original recordings (Introducing The Winans, Long Time Comin' (Holdin' On), Tomorrow, Let My People Go, Decisions, Live At Carnegie Hall, their recording for the Lean On Me soundtrack, Return (their album and video), All Out, Heart & Soul, as well as The Very Best of The Winans, which is a compilation) and more.
Commissioned Reunion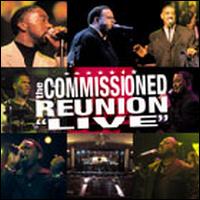 The Commissioned Reunion Live!
This website includes music, information, and pictures that relate to the different eras of the group Commissioned, and its members which fully include Karl Reid, Mitchell Jones, Keith Staten, Fred Hammond, Michael Brooks, Michael Williams, Marvin Sapp, Maxx Frank, Eddie Howard, Jr., Montrell Darrett, Marcus Cole, and Chris Poole. This site also includes information about people and groups related to Commissioned (such as Parkes Stewart, Eric and Anson Dawkins (Dawkins & Dawkins), Witness, Fred Hammond's group Radical for Christ, and more, plus information about their original albums, (I'm Going On, Go Tell Somebody, On The Winning Side, Will You Be Ready?, Ordinary Just Won't Do, State of Mind, Number 7, Matters of the Heart, Irreplaceable Love, Time and Seasons, and the Commissioned Reunion Live!).