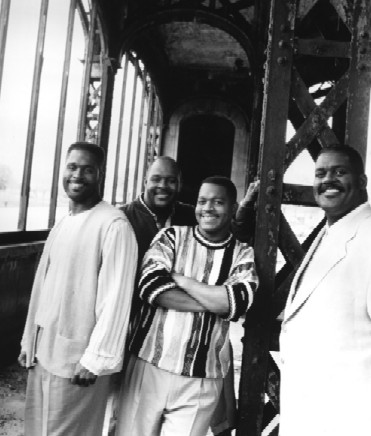 The Winans from left to right: Carvin, Marvin, Michael, Ronald Winans
The Winans were comprised of four brothers from Detroit, Michigan: (from oldest to youngest) Ronald Winans (who passed on June 17, 2005), Carvin Winans, Marvin Winans, and Michael Winans. They helped lead the way in making Gospel music more contemporary, along with other artists like Andraé Crouch, Rance Allen, and Amy Grant, and others claim that had it not been for The Winans, groups and artists such as Commissioned and Anointed may not exist today.
The Winans have many chart-toppers and hit songs. Some include "Ain't No Need To Worry" (from Decisions), "It's Time" (from Return), "The Question Is" (originally featured on their album Introducing the Winans), "Tomorrow" (originally featured on their album Tomorrow), "Please Believe In Me" (from Heart & Soul), "A Friend" (from Return), "Millions (from Decisions), "Very Real Way" (from Let My People Go), "Bring Back The Days of Yea and Nay" (the performance of which earned Marvin Winans a Grammy), "Restoration" (I personally believe that their performance of this song on their album Live At Carnegie Hall is of the best of their career - Actually, the entire album is one of their best performances).
Marvin, Carvin, Michael, and Ronald (from L to R)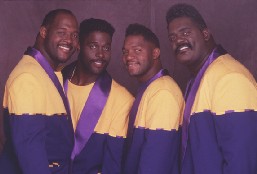 This is what they wore on Showtime at the Apollo
The Winans have received FIVE Grammy® awards:
Each of The Winans' original albums were nominated for Grammy® Awards
Marvin Winans has won a Grammy for his performance of "Bring Back The Days of Yea and Nay".
They have also won multiple Stellar® and Dove® Awards.
1986 Stellar Awards Picture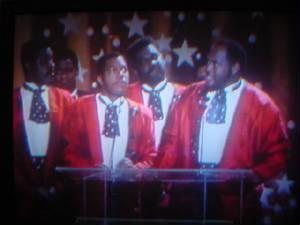 The Winans hosted this event.
How they Started Off...
The Winans started off in 1970 as a smaller group playing around local Detroit, called the Testimonial Singers (also known as The Testimonials), which also included singer Howard Smith (It is reported that the females in the group were kicked out for going shopping rather than going to rehearsals). They also released a 45 in the 70s, entitled J-E-S-U-S/Thank You for the Mind from Winans Records. Actually, David Winans sung with the Winans before Michael Winans did.
As the story goes, Howard Smith introduced them to Andraé Crouch, who included them as well as Howard Smith, their younger brother Benjamin (BeBe) Winans and younger sister Priscilla (CeCe) Winans on his album Don't Ever Give Up (1981 - Warner Brothers Records). Andraé Crouch signed the four brothers as artists under Light Records, one of the two labels Andraé used at that time (out of Light and Warner Brothers Records). Later that year (1981) they released their first album, Introducing The Winans.